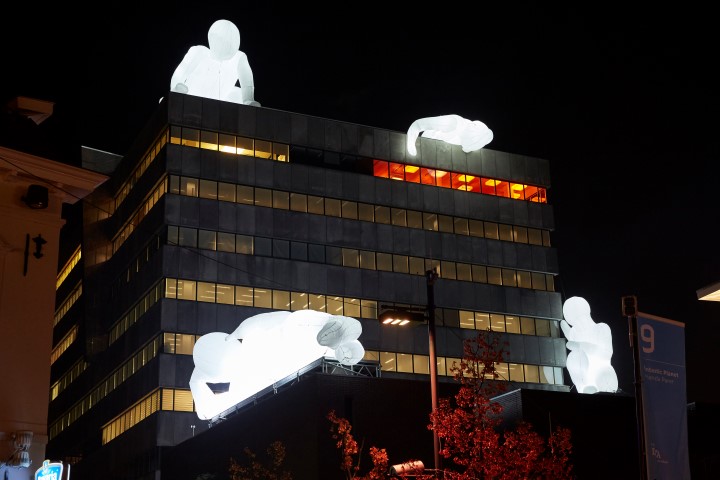 Fantastic Planet at GLOW Netherlands. Photo by Claus Langer.


Featuring Fantastic Planet, a large-scale illuminated humanoid installation by Australian artist Amanda Parer
Musical Entertainment by Jaime Cortez Band
Artists in Attendance
Light Refreshments and Cash Bar
Premier of 5 new exhibitions:

Transitory Conversations
Patti Warashina
April 13 – August 5, 2018

Adventure and Control
Rachel Bess
April 20 – August 5, 2018

Life & Death Portraits
Marilyn Szabo
April 20 – August 5, 2018

It Is Important to Be Nobody
Colin Chillag
May 6 – August 5, 2018

We the People
Contemporary American Figurative Art
May 6 – August 5, 2018
Second Friday Night Out: Sci-Fi Friday
See over 50 artists showcasing original artwork, live bands, food trucks and more. Kids and adults are invited to dress as your favorite science fiction character and enter the costume contest at 8 p.m. on the OneOhOne Gallery Patio.