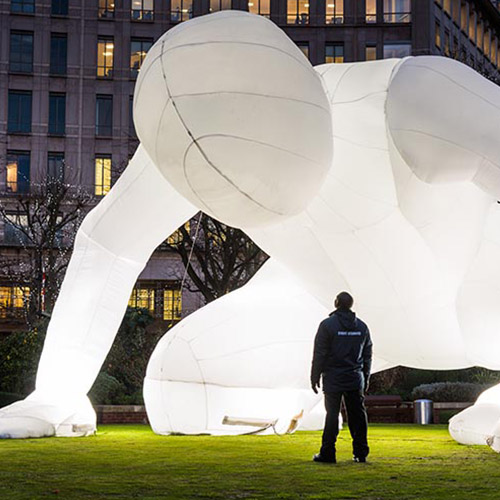 OUT OF THIS WORLD – A Sonoran Escape & Progressive Party


Checkin Located at the Mesa Contemporary Arts (MCA) Museum
( 1 East Main St., PO Box 1466 Mesa, AZ USA 85211)

May 6, 6:00-9:30PM
$50 AAM Attendees Only
Tickets purchased online through the Mesa Arts Center do NOT include bus transportation between the Phoenix Convention Center and Mesa.
Featuring the U. S. Premiere of FANTASTIC PLANET, a large-scale illuminated humanoid installation by Australian artist Amanda Parer.

Join us for a spectacular evening immersed in Southwest culture at 3 museums. Mesa Contemporary Arts (MCA) Museum features five exhibitions of figurative work, including Transitory Conversations, ceramic works by artistic icon Patti Warashina, and We the People, Contemporary American Figurative Art, highlighting exceptional figurative artists who capture various aspects of the American experience, as well as exhibitions of work by Marilyn Szabo, Colin Chillag and Rachel Bess. And don't miss the spectacular mural by El Mac in the museum's courtyard!

Immerse yourself in the natural and cultural history of the Southwest at the Arizona Museum of Natural History as you explore Art & Cultures of the Ancient Americas, Dinosaur, the Origins Gallery and more! Check out the brand new exterior feature—an Acrocanthosaurus breaking out of the museum on the southwest façade!

Discover the artistic landscape of the world's 11th largest desert featuring artists inspired by the rich environment, colors and textures found in Arizona when you visit Sonoran Safari at the i.d.e.a. Museum. Let your child within loose in the ArtVille Gallery designed for children birth to age 4. Visit the debut of Soundscape in the interactive HUB gallery featuring the Recyclery, Robot Corner and more!
Entertainment includes: La Luz de La Luna, an all-female Latin music ensemble; Vessel Project performs Transfix, atmospheric theater and audience engagement; Flamenco guitar by Chris Jacome
Be part of the parade led by Desert Sounds Mariachi, a Mesa-based youth mariachi group. Dance with performers of Ballet Folklorico Quetzalli-AZ, Inc.